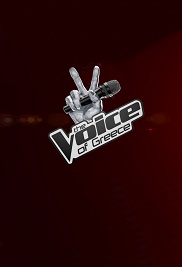 The Voice of Greece (2020-2021) watch online
Synopsis
The Voice of Greece (2020-2021) watch online
The Voice of Greece is a Greek television talent show. Its a reality television series that features four coaches looking for a talented new artist, who could become a global superstar. As the title indicates the coaches judge their vocal ability and not their looks, personalities or stage presence. After the auditions are held, the blind auditions take place where the coaches determine the top sixty four. During the blind auditions the artists perform with the coaches facing the audience. If the coach likes the artist vocally and hits the button showing that would like to mentor him. If more than one does so, then the artist selects a coach. However, if no coach turns around then the artist is sent home. There are four different stages: producers' auditions, Blind auditions, Battle phase and live shows.
The Voice (GR) – Season 7
The seventh season of the talent show The Voice of Greece premiered on September 13, 2020 on Skai TV and Sigma TV, for the fifth time. Host Giorgos Lianos, as well as the four coaches from the previous season, Helena Paparizou, Sakis Rouvas, Panos Mouzourakis and Eleonora Zouganeli all returned.
For the latest details make sure to visit the Facebook page here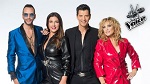 Original title
The Voice of Greece
First air date
Sep. 13, 2020