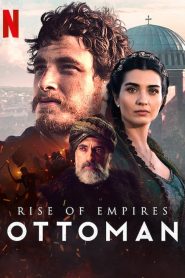 Synopsis
Rise of Empires: Ottoman –
Σειρές online-

greek subtitles

Ottoman Sultan Mehmed II wages an epic campaign to take the Byzantine capital of Constantinople (renamed to Istanbul) and shapes the course of history for centuries.
Rise of Empires: Ottoman (2020) online – Δείτε όλα τα επεισόδια με Ελληνικούς υπότιτλους
Ο Οθωμανός σουλτάνος Μωάμεθ Β' ξεκινά μια επική εκστρατεία για την κατάληψη της βυζαντινής πρωτεύουσας Κωνσταντινούπολης και διαμορφώνει ιστορία εκατοντάδων χρόνων μετά.
Δεν κάνει την παραμικρή προσπάθεια να παρουσιάσει αντικειμενικά τα γεγονότα! Περί συστηματικής προπαγάνδας πρόκειται, επενδεδυμένης με μανδύα υποτίθεται επιστημονικό.
Original title
Rise of Empires: Ottoman
TMDb Rating 7.3 75 votes
First air date
Jan. 24, 2020
Last air date
Jan. 24, 2020
Average Duration
50 minutes