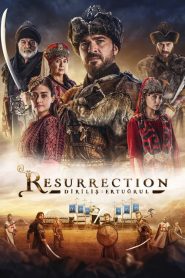 Dirilis Ertugrul – Watch Online
Synopsis
Dirilis Ertugrul
This is a Turkish TV Series (2014-2019) that is based on a story of the nomadic Kayi tribe of the Oghuz Turks, on a quest to find a place they can finally call home. Ertugrul, (played by Engin altan duzyatan – the main character ) is the leader of the tribe who leads his people through perseverance against hardship while striving for justice and maintaining the traditions of the land. 
Μπορεί επίσης να σας ενδιαφέρει να παρακολουθήσετε άλλες τουρκικές σειρές με ελληνικους υποτιτλους
How to watch Erturul online with Greek Subtitles – YouTube
It premiered in Turkey on TRT 1 on December 10, 2014. Originally 150 episodes, it was later released on Netflix cut into shorter episodes. On GreekTV you will find full episodes with Greek Subtitles. For the episodes with English subtitles visit TRT Resurrection Ertugrul on youtube by clicking this link
You may also be interested in watching other Turkish Series in Greek.
Original title
Diriliş: Ertuğrul
TMDb Rating 7.1 59 votes
First air date
Dec. 11, 2014
Last air date
May. 22, 2019
Average Duration
120 minutes